Step 1: Create Your Account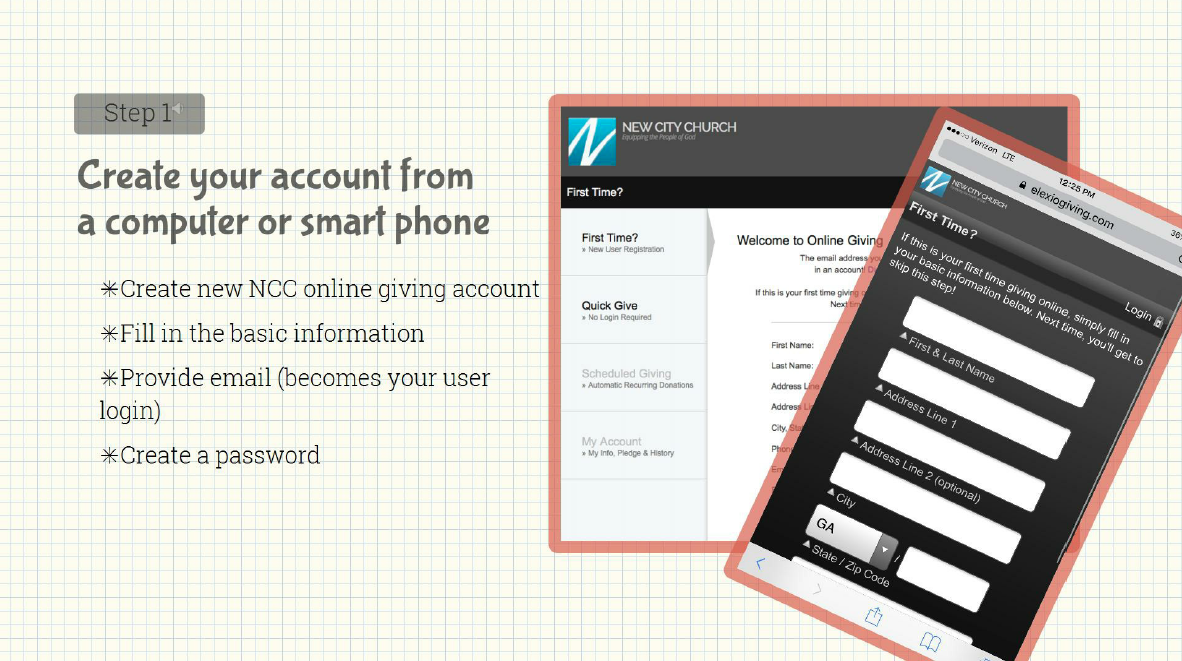 If you give regularly, click "First Time?" to create an online giving account. For one-time donations choose "Quick Give" without setting up an account.
Online giving can be accessed from any web browser or from the NCC website online giving page by clicking the "Give Now" button. The screens displayed on the right side of the above image are examples of what you will see when you click "Give Now" for the first time. If you are using a mobile phone the display is slightly different but the information you're supplying is the same.
When you create your new online giving account, you'll want to click "First Time?" to start the process. First time is located directly underneath the NCC church logo. The rest is easy. Just fill in your basic information, such as name, address, phone number, email address, and password. Use your proper name instead of a nickname and your email address.
If you forget your password, after your account is created, the system provides you with a "forgot password" prompt for recovering it. If you ever have questions about how to use the system, please reach out to us and we'll be glad to help.